A kamerás csatornavizsgálat előnyei
A mai technológiának köszönhetően a szennyvíz csatornákat és csővezetékeket már belülről is megvizsgálhatjuk anélkül, to do any demolition work. We can examine it with a camera channel scan, that the sewerage network milyen műszaki állapotban van, this allows us to determine the life of our sewage network almost accurately. A kamerás csatornavizsgálattal pontosan megnézhetjük azt is, what are the so-called blind connections to the pipeline underground, and the condition of the joints and joints.
Sewer inspection makes it easy to spot construction debris, az illesztéseknél benőtt fagyökérzet és az esetleges szakadások a vizsgált csővezetéken.
Hogyan végezzük a kamerás csatornavizsgálatot?
The camera channel scan can be easily tracked on a small color monitor, which we also record if required, then the findings are supported by a channel imaging expertise. The date is clearly visible on the recording, the exact time as well as information about the stage being studied. Felvételünk a biztosító felé egy bizonyítékként is szolgál, mellyel alátámasztható a kárigény valóssága és jogossága is!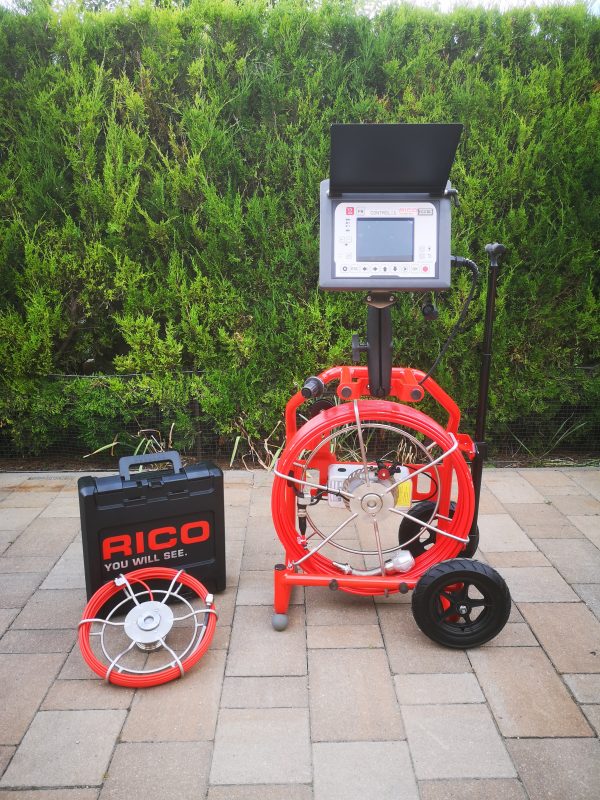 The process of channel shooting
The channel camera is called a sucker, fiberglass integrated push rod, and if necessary, using a camera cart to push forward in the channel, in the pipelines on the section to be tested. Perfect illumination of the inside of the pipeline thanks to the camera's self-contained white light, thus it is clearly visible in the entire cross section. The problem is easy to spot and easy to recognize if the piping is faulty. A felvételen ekkor jól látható, whether the slope and interlocking of the channel are appropriate.
With the help of a so-called meter counter, the exact distance can also be easily identified, ami az integrált berudalónak köszönhetően a nyomvonalkeresésben is segítségünkre lehet.
Why choose us?
A kamerás csatornavizsgálatot csak megfelelő szakértelemmel rendelkező személy végezheti! A csatornakamerázás egy nagy szakértelmet igénylő vizsgálat, melynek során a channel kamera nagy segítség a csatornánk élettartamának beazonosításakor, nyomvonalkereséskor.
Bízza a legjobbakra, bízza ránk, since cégünk az elsők között volt, aki a kamerás csatornavizsgálattal foglakozott Magyarországon, így kellő szakmai tapasztalattal és a legmodernebb felszereléssel állunk a feladat elvégzéséhez!
Kérdése van? Contact us at relationship a 0670/744-4444-es telefonszámon, obsession Facebook on our site!
Important! We only make and keep a recording of the camera duct inspection in that case, if you need it! Please indicate your request in advance! We are unable to make the recording afterwards, just in case, if you order the service again!
More interesting articles on anti-clogging