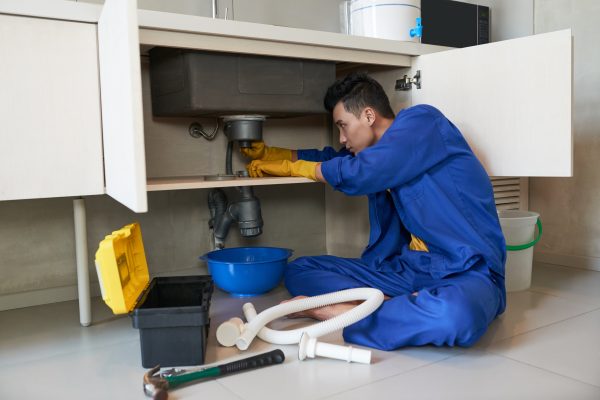 Where at your place of residence or work, your friends may be clogged with your sewer system, contact us with confidence!
Our company 1988 watch deals with machine anti-clogging. During this time, we have gained extensive professional experience in the field of clogging.
You can count on us to clear any clogging, let the toilet, sink, sink, bathtub, shower, courtyard main line, drop line or even strang line. Clogging is performed with maximum professional dedication, to which even 1 We offer a one month warranty.
The anti-clogging indoors is spiral, performed by ferret cleaning. Machine ferret cleaning to perform with several sizes of machine spiral, with ferret, and have cleaning heads for it. We use different types and sizes of anti-clogging devices for all sanitary ware. The blockage will be removed in Budapest if possible within one hour, but no one is in a hurry or doing a quick job just for it, to get to as many places as possible, therefore, we do not even advertise ourselves as an express service!
A clogging nem egy egyszerű feladat még akkor sem, if it appears. Our specialists can only observe the work for years and can only work under their hands for professional anti-clogging agents., by which time the first work can be done independently, under supervision. Industrial machines can very easily cause damage if in the wrong hands. A woma machines can even cause serious injuries, therefore, these machines are better, if handled by a specialist.
Clogging 3 woma gépkocsival végezzük, we can even fit in an underground garage. These machines are equipped with machine anti-clogging ferrets, and with a multi-sized camera to check for cleaning, which allows us to immediately alert you to any errors, which caused the blockage.
Once the stenosis has developed, or clogging it is a shame to waste time, or even hand ferret money, sacrifice time. In this case, the blockage is stubborn enough, to do an efficient job with the handpipe. In this case, even a poorly chosen pipe can cause great harm to yourself! If the ferret gets stuck, you can be scared, which leads to haste, as a result of which you may break the tube. For this reason, I tend to call your attention, that hand ferret only for maintenance suitable!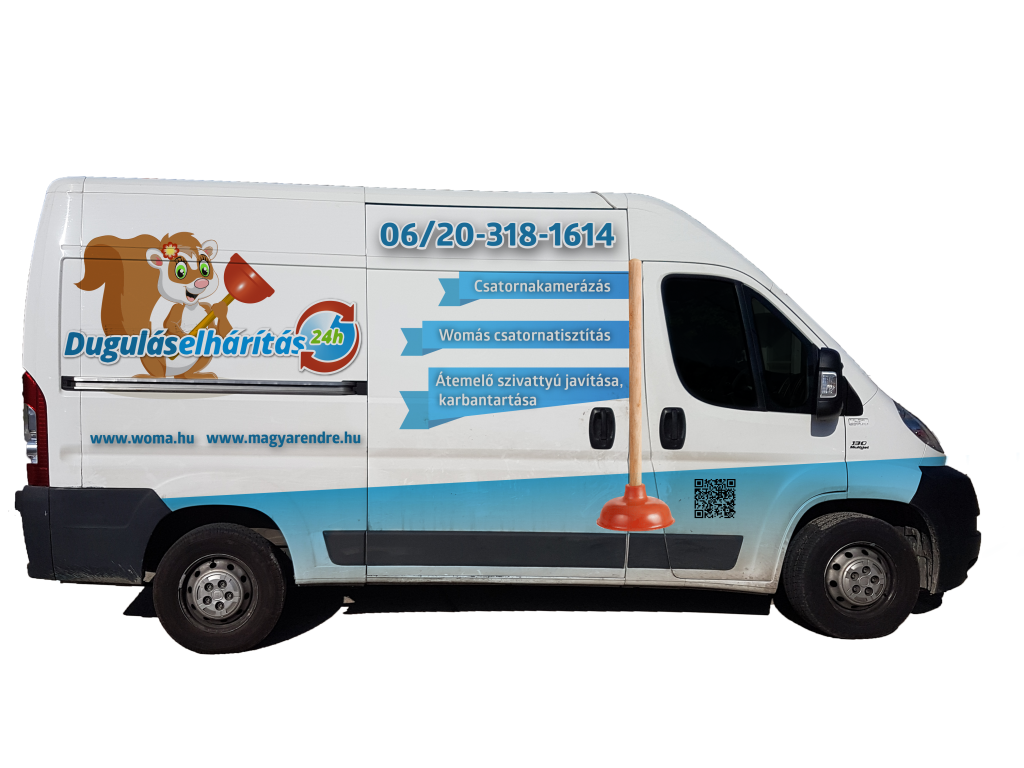 If the channel is already clogged, and the toilet pump doesn't help, consult a specialist!
The more than 30 years of professional experience, multi-size machine cleaning spiral, the more than 200 bar pressure woma sewer cleaning machine, which is more than 100 liters of water per minute and our camera systems will solve your problem, the blockage.
What machines do we work with??
We only perform machine cleaning and anti-clogging with industrial anti-clogging machines, with ferrets, suction, with pressure pumps and woma equipment of several sizes and pressures.
The fastest in Budapest, and within the M0 ring road, or outside 2-3 settlement we can achieve, but based on telephone consultation, we even do work nationwide, we even visited abroad several times!
Frequently Asked Questions
The camera can be used to clear the blockage?
pontkom
2020-07-24T14:56:14+02:00
The duct inspection camera is not a clogging device, we see nothing in polluted water. In all cases, the blockage must be removed, then only then can it be examined, what caused the problem!
The anti-clogging machine does not damage the duct?
pontkom
2020-07-24T15:27:55+02:00
These machines are designed for this, from, if I'm not sure about the perfection of a tool, then I will transform it, so to speak, I customize, I shape it to my liking, I shape it. In many cases, we achieve great success with these tools.
Others worked on the same machine, why they failed?
pontkom
2020-07-24T15:29:08+02:00
1988-I have been in the business since. I've seen a lot of things before and tried a lot of things. Time is hardened and years of experience lead, when I work. I know the channel connections of the past and present. I know, that the sewer masters thought long ago and now, and what materials they worked with.
The experience, which makes my job / work easier while working.
You need help?